Sorry, did someone say it's August?????
Could have fooled me. Right this very moment the word 'rain' doesn't even describe what's going on out there. It's so so heavy.
Good job there's lots going on in the scrap world right now.
Shimelle is having a crop weekend. A new challenge every couple of hours.
Take a look
here
.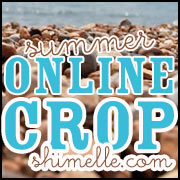 I started off last night with a black and white photo challenge.
Use
BLACK AND WHITE PHOTOS
.
So during Big Brother last night, I made this on the sofa.
(click on the pic)
Hollie took these photo during our recent Windsor picnic. I love natural photos. Sometimes it;s great leaving the kids loose with a camera. You never know what you'll find.
These are scraps from the
Cocoa Daisy July kit
. This kit just keeps going and going.
The Big Idea Festival kicked off just a couple of days ago over at
Big Picture Scrapbooking
. It's free and seems like it's going to be fun joining in.
The first LO (yesterday) was to start with 'I Learn....'
After thinking through for a while I thought about how I'm bring up my children and why I do the things I do and why I have the rules I have.
It's all based on how I was brought up. A mixture of what I liked what my parents did and quite a lot of things I disagree with.
(click on the pic)
I really enjoyed making this quick LO.
It's really simple to do.
Grab an old piece of 12x12 card stock that you aren't very fond of. Cut 4 equal strips and lay on your 12x12 card stock that you are fond of : ) Like this.
and then spray some glimmer mist on in one colour.
Next take some form of mask.
I've used 3 little die cut flowers and 2 hand cut clouds.
Lay them on your base and using a different colour mist this time spray over again.
Then remove your masks and you are left with your base.
I think I'm going to print off some piccies now for the next Shimelle challenge I'm planning on doing.
Scrapping with squares
.
Let me know if you are joining in with either of these xxx